Marketing is een musthave voor elk bedrijf.
Je wil iets onder woorden brengen maar het lukt je niet om het op papier te zetten. Of je weet niet hoe je kunt opvallen bij jouw klanten door middel van pakkende teksten. Herkenbaar? Ik schrijf graag vernieuwende, creatieve en wervende (web)teksten voor jouw website of social media kanalen. Hierbij zorg ik voor een sterk organisch bereik (SEO). Denk hierbij bijvoorbeeld aan artikelen, nieuwsbrieven of blogs.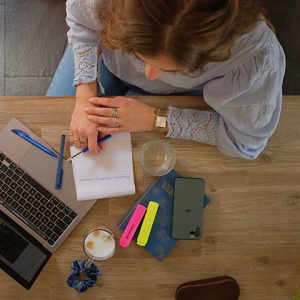 Meer weten? Neem contact op!